IDH invests in innovative approaches which demonstrate a clear business case for farmers, and can be scaled up. These innovative projects are implemented through flagship programs such as Cocoaperation in Cote d'Ivoire as well as company programs through sector initiatives (such as the different projects funded by Beyond Chocolate). Across all projects the scale up of innovations relies heavily on validating proof of impact at field level by investing in insights and verification to inform decision making and benefit the broader sector.
Proof of Impact: Building the Business Case
Service Delivery Model Insights: IDH invests with companies to better understand opportunities and bottlenecks within their Service Delivery Models (SDMs) to enable more inclusive, resilient and viable smallholder markets. In collaboration with IDH Farmfit and cocoa first buyer companies, SDMs have recently been conducted with a specific aims to enable living income. You can find the public version of these SDMs here: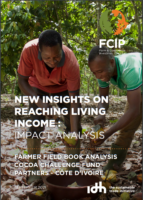 Farmer Field Book Insights: IDH works with Agrilogic and cocoa companies (notably Barry Callebaut), to analyse the impact of company programs on living income. These insights are used to influence companies – especially brands – to invest more in sourcing cocoa through approaches that enable living income. They are also used to help improve interventions involving farmers and cooperatives to reflect themselves on their own investment choices and needs.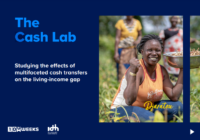 The Cash Lab: IDH works with 100Weeks, Unilever and Cargill to better understand – and ultimately use – cash transfers more strategically as part of the business case for farming households. Findings from initial research show that cash transfers can reduce the living income gap by up to 20% among some households, with specific benefits in empowering women and more vulnerable farmer populations.
Building the business case for farming households can only be viable if it is WITH women and FOR women. Living income is a household concept (versus living wage which focuses on individual paid workers – see difference here) and at the heart of households are women who are responsible for most household tasks including earning income to deliver these tasks (ie food, school, health). As cocoa farmers, women on average make up only 5% of cooperative membership (Cote d'Ivoire) but they are responsible for half of the labour linked to cocoa production.  Investing in women is an essential part of building the farming business case to enable living income.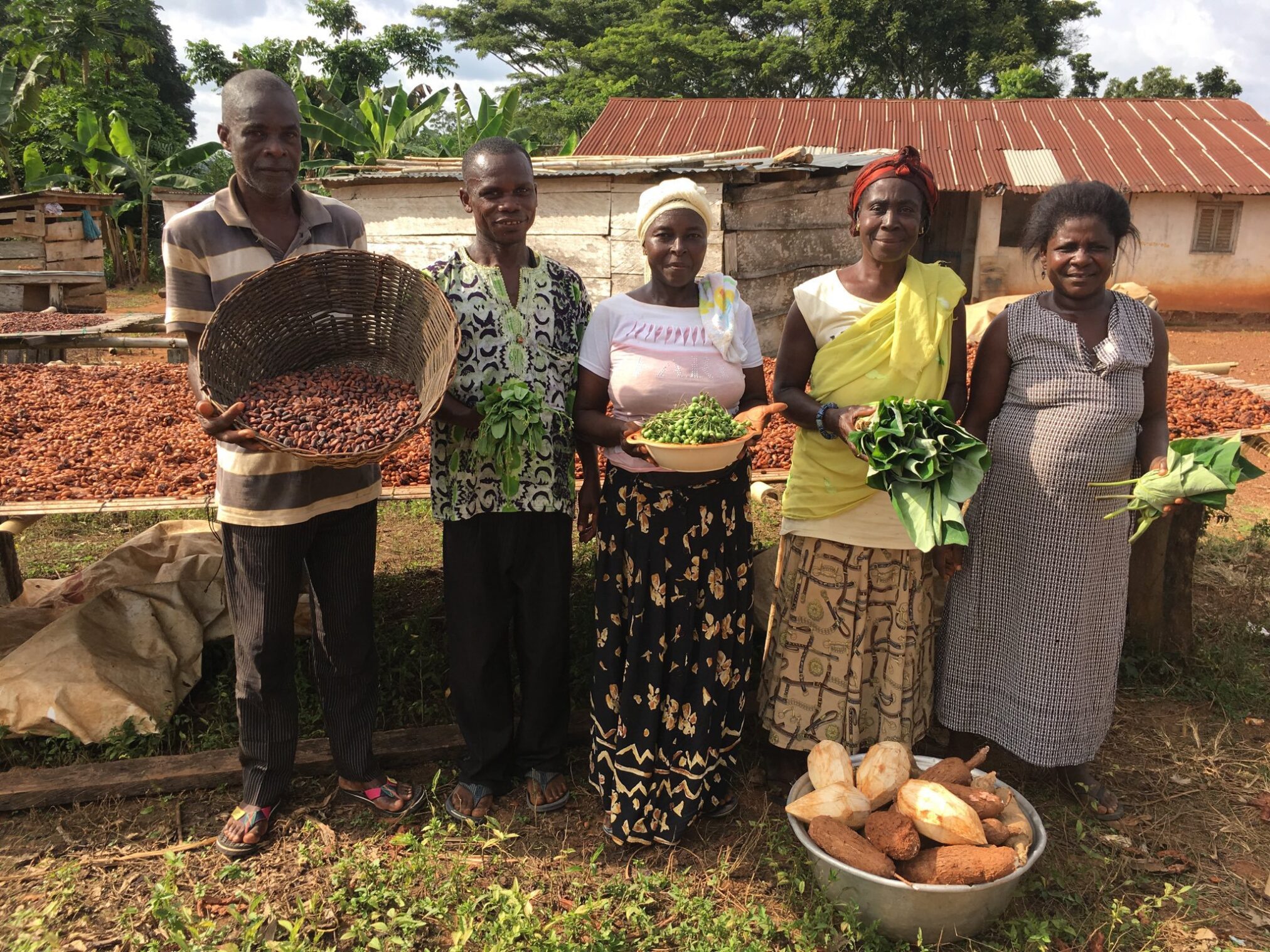 IDH ensures that 100% of all our projects and partnerships in the cocoa sector are at the very least gender intentional.This means that steps are taken to understand and respond to the different practical needs and constraints of women and men to create more gender equality. We also strive to have at least 25% of our investments becoming gender transformational. This means that evidence based steps are taken to understand and address the strategic needs and constraints of women and men, addressing the root causes of gender inequality to create more gender equity. We do this by conducting gender self-assessments with all our partners and projects as a way to identify opportunities for improved action.