Over the past two years, IDH, Nature's Pride and ICA Sweden have collaborated to pilot an innovative model to include smallholder farmers in the Nature's Pride – ICA vegetable value chain.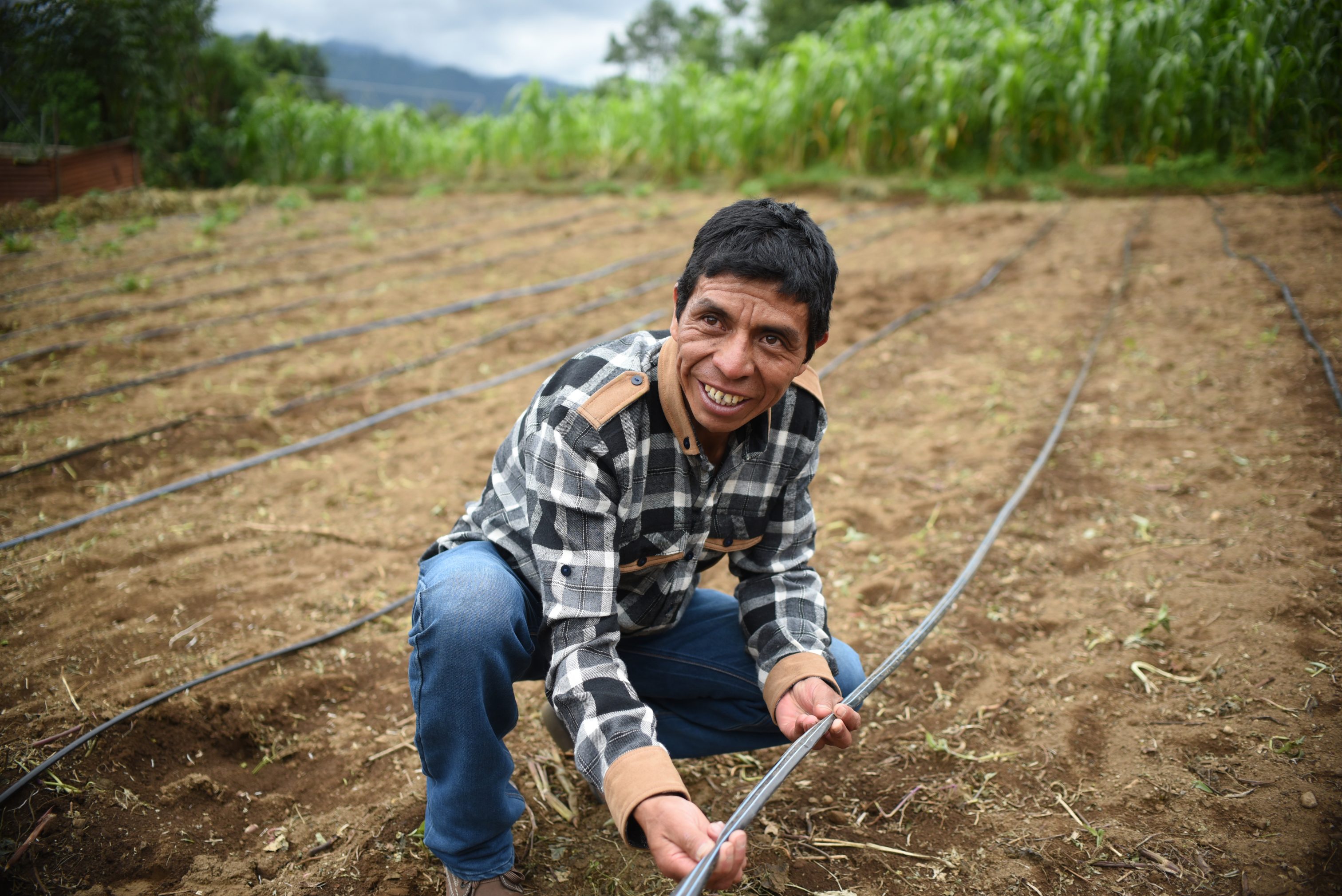 Nature's Pride, a leading European distributor of fruit and vegetables, sources mange-tout peas and sugar snaps from Asunción Export in Guatemala, and in turn supplies to ICA Sweden, the leading grocery retailer in the country.
Asuncion Export sources the crops from smallholder cooperatives and provides support to these cooperatives to grow and professionalize. For example, through training on good agricultural practices (GAP) and social certification, the installation of irrigation systems and of efficient cook stoves and water filters that benefit the community's health. To cover the costs of the additional services provided to the cooperatives, ICA charges a premium on these vegetables in its stores (through leveraging a story), which are then channeled back to Guatemala.
In 2017, the project concluded and the partners decided to analyze the effectiveness of the smallholder engagement. In particular, IDH wanted to understand the potential scalability of this model. So that if effective it could grow, to include more farmers, producing different products in different regions.
To address these questions, IDH conducted a Service Delivery Model analysis of the effectiveness and cost efficiency of the services being delivered to the farmers. This structured, data-oriented assessment quantifies the business case for participating farmers as well as the participating service provider companies. The results from the analysis shows the provision of services to farmers was effective resulting in significant yield and quality improvements for all 184 farmers that engaged with the cooperative. Additionally, a quarter of these farmers increased their net revenues by almost 40% due to the installation of an irrigation infrastructure m, making two crop cycles possible.
In addition to increasing farmer profitability, ICA was able to successfully pilot a separate brand and premium retail price for products sourced through this project. The revenues received from the premium covered almost half of the project costs. The analysis of the project shows that this smallholder engagement model can indeed drive substantial improvements in farmer livelihoods and would be useful for other products and regions, but at relatively high costs. The current model is not yet entirely self-sustainable. IDH will work with Nature's Pride to further refine their smallholder engagement model, to increase the financial sustainability of the service provision, for producers in Guatemala, as well as other smallholder farmers, in other regions.