Authored by Iris van der Velden, IDH Director of Learning and Innovation, with insight from IDH Roadmap on Living Income and Farmfit Intelligence center.
Taking action to close living income gaps requires multi-stakeholder action that is farmer-centric, data driven, context-relevant and financially viable. IDH's Living Income Roadmap utilizes five drivers of household income to assess opportunities for strategic, coordinated and impactful action to close living income gaps; the "smart-mix of interventions".

One type of intervention that the private sector can drive within producing countries is servicing smallholder farmers with the goods and services they need. Our recent Farmfit publication highlights three strategies for how private sector can serve smallholder farmers with training, inputs, access to finance and markets – and how development organizations like IDH can best support these investments so they can be effective, efficient and commercially viable. For those on the journey to close living income gaps through income diversification, the Private Sector Development Strategy report provides especially relevant insights on how to structure and design that strategy.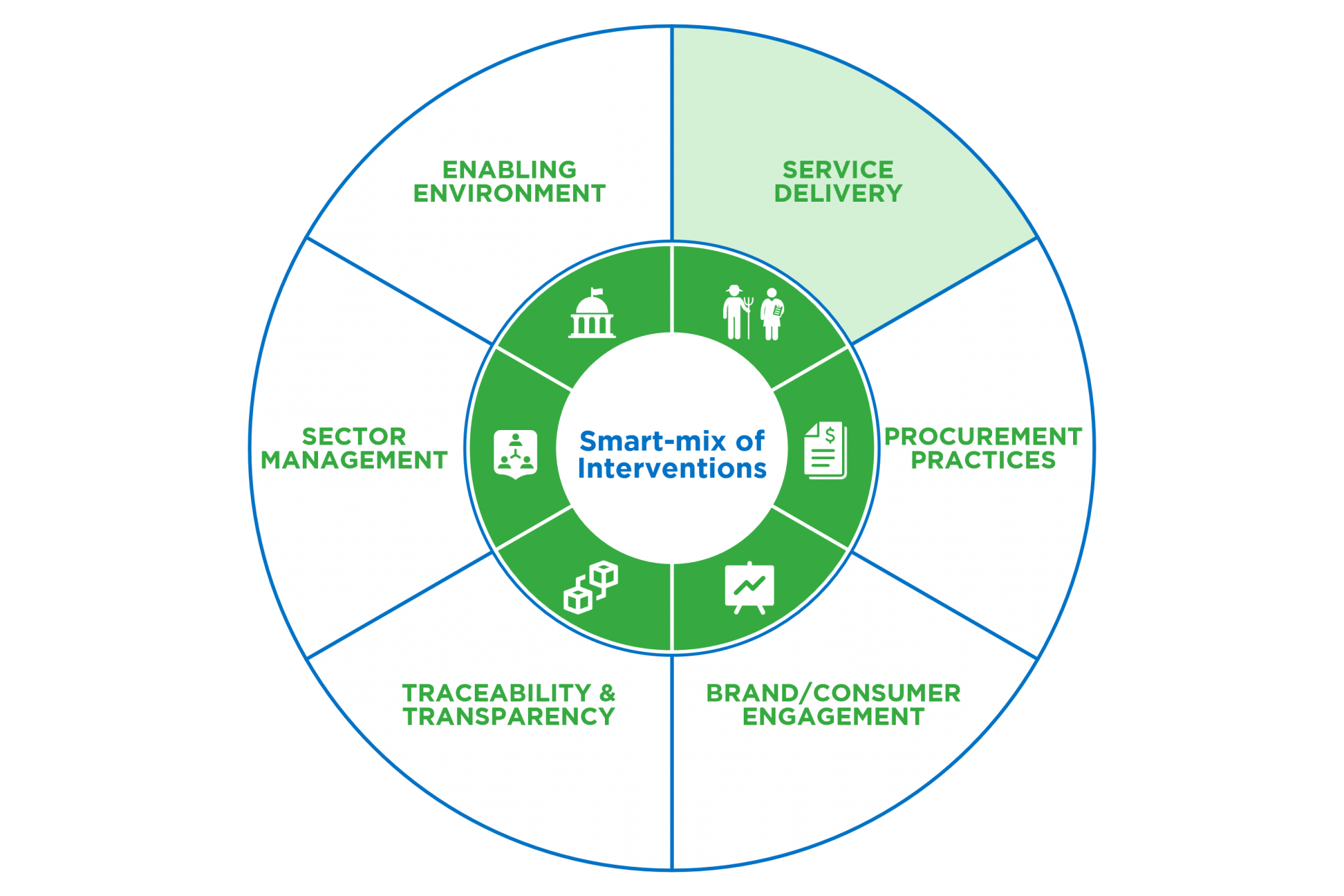 To close living income gaps for most farmers, the private sector can take direct action on several other important types of interventions beyond service delivery.  These include innovation in  procurement practices like:
Committing to longer-term contracts and more mutually beneficial trading terms, such as guaranteed minimum prices and faster payments.
Paying premiums through quality or standard-related programs.
Leveraging affordable finance and incentivizing investment; and
Supporting supplier resilience with targeted investments during COVID-19[1],
Brand and consumer engagement, transparency and traceability and sector management are also important strategies that can be taken as well as being supportive of innovations and investments in the enabling environment, often led by the public sector. Many of these interventions expand the scope of action beyond production, to reach consuming markets and countries and often require multi-stakeholder partnerships, within and beyond the supply chain. For more information and guidance use IDH's Living Income Roadmap or get in touch!
Contact details:
[1] https://www.farmerincomelab.com/sites/g/files/jydpyr621/files/2021-05/Poverty_Procurement_Report_May13_FIL.pdf