Some 3.124 cars on the road for a whole year, electricity to turn on 417.181 laptops for a year, 207 filled Olympic swimming pools, and 1.3 million USD in savings. These are some of the improvements that have been achieved within Vietnamese and Pakistan textile facilities that take part in IDH's Cleaner Production program.
The cleaner production program, one of the components of IDH' apparel program, includes projects around energy efficiency, air emissions and wastewater effluent treatment for textile mills and laundries in Vietnam and Pakistan.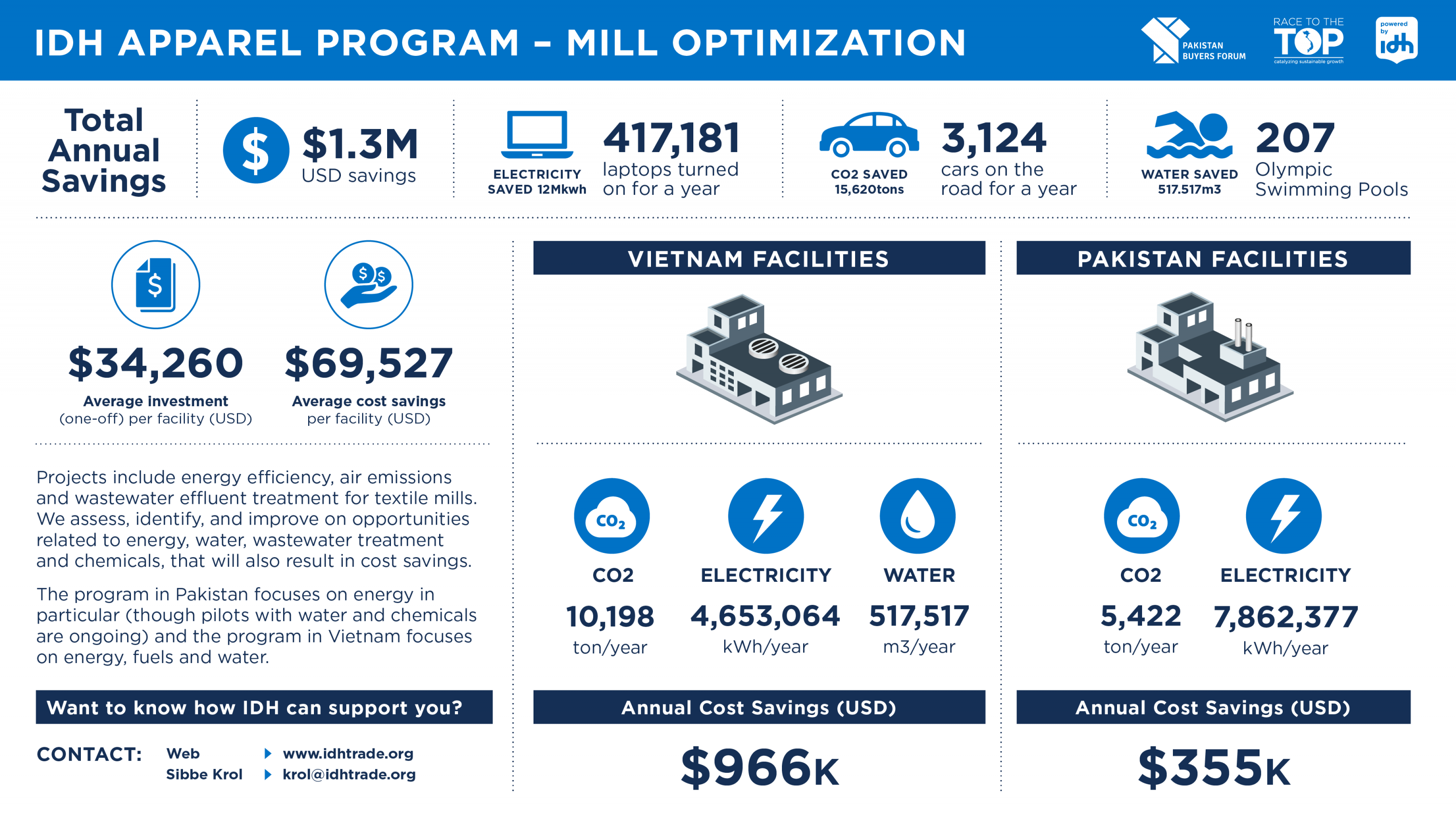 The program aims for environmental impact and proves that significant returns can be reaped by those advancing toward sustainable manufacturing practices. The textile facilities reported huge savings around CO2, water, electricity, coal, wood and natural gas. On average, these sustainability investments have a return on investment of 1,5 year. Total of electricity saved is 12 million kwh. The total water savings is 517.517m3 and 15.620 tons of CO2 is saved.
"We are excited to see these good results from the suppliers and brands that have gone on this journey with us. The strong environmental benefits coupled with financial savings demonstrate that more sustainable businesses can outcompete traditional businesses. It is important to note that we especially saw strong results from industry players whose management lined up their CSR, sourcing and operations experts together. Our experts could then work with a multi-disciplinary team to map out the improvement opportunities and make these happen", explains Sibbe Krol, program manager at IDH.
The program is currently onboarding additional facilities into the program.