Major companies say it is time for a new chapter in sustainable trade for Africa. In a letter published today in Het Financieele Dagblad (Dutch newspaper, representatives of more than 30 companies operating internationally call on the business community to drive collaboration with Africa forward.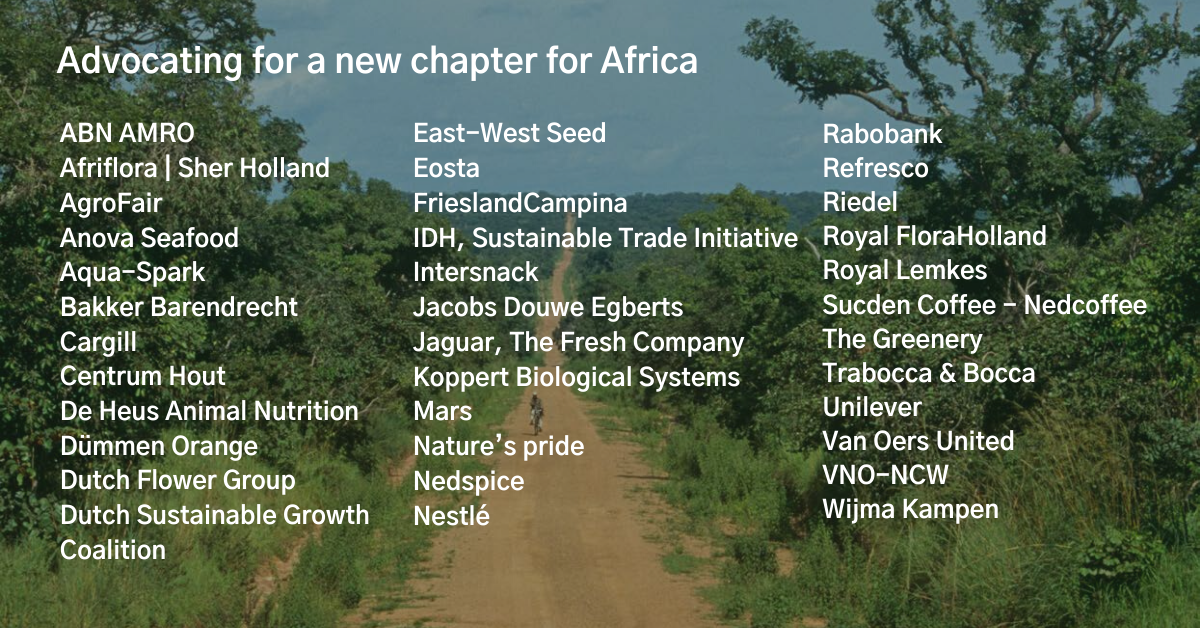 Until recently, Africa was growing rapidly, due to the steadily increasing volume of exports to Europe, among other factors. The Netherlands has benefited hugely from this development. But business relationships between the Netherlands and Africa go far beyond exports: there is also strong collaboration in knowledge and technology, for example in the development of agricultural and food chains.
However, as a result of the coronavirus, exports of products by African farmers, growers and companies to Europe have plummeted. This is placing local supply chains in jeopardy. Factories and farm holdings are coming to a standstill due to the travel restrictions.
The companies that signed the letter are committed to keeping the African business community afloat. However, there is a need to broaden the scope of collaboration. How?