Neumann Kaffee Group began the roll out of their NKG BLOOM program in 2017 targeting smallholder coffee farmers looking to maximize the potential of their coffee plots and increase their income. NKG BLOOM operates through Farmer Services Units that are set up within NKG export companies to provide farmers with service bundles that can include training, financing, and access to inputs and markets.
With the support of IDH, a baseline study was conducted in Honduras, Kenya, Mexico and Uganda to set the stage for examining the long-term impact of NKG BLOOM.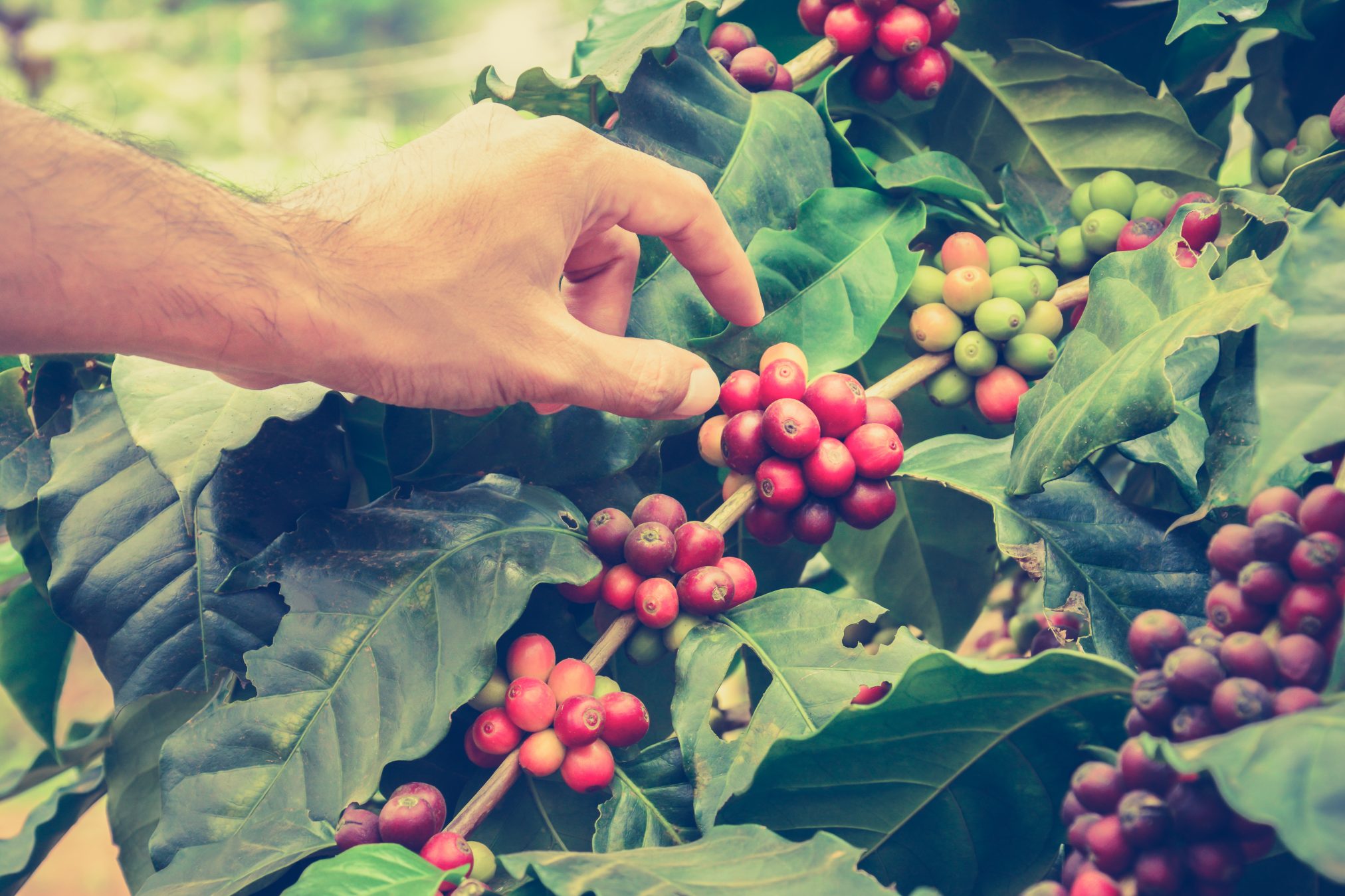 The increasing effects of climate change, volatile markets, and a lack of access to finance, inputs, and training are the primary challenges for coffee farmers around the world. NKG BLOOM is an initiative of the Neumann Kaffee Gruppe (NKG) that aims to ensure the long-term viability of green coffee supplies by providing smallholder farmers with the services they need to run their farms at full potential and enter a pathway out of poverty towards a living income.
"The conditions that farmers face vary widely by country, even at a regional level," said Catalina Eikenberg, Head of Sustainable Business at NKG. "Establishing a baseline in these countries helps us to fine-tune and tailor-make our NKG BLOOM service offer for each country so that we can maximize impact."
The program provides farmers with valuable training on farming and business practices, and access to affordable inputs and finance options through a finance facility launched in 2019 with USD $25 million in backing from IDH, ABN AMRO, BNP Paribas, Rabobank and USAID.
NKG BLOOM is based on three tenets, including:
Enabling farmers to realize their full potential – NKG export companies provide access to financing, inputs and the know-how needed to reach their potential and maximize income.
Supporting inclusive sustainability – The program targets all farmers, including those who struggle to meet sustainability standards in high-risk areas, to reward earnest effort and recognize improvement.
Striving for transparency and traceability – Mobile software links farms and farm groups to green buyers throughout the process, which enables verifiable monitoring and evaluation.
This baseline study marks the beginning of a 10-year impact evaluation of NKG BLOOM and the finance facility. NKG BLOOM's Theory of Change seeks to evaluate how adoption of Good Agricultural Practices, reductions in risk, and access to training, finance and inputs can increase yields, reduce costs, and improve net income. NKG BLOOM farmers will be surveyed again in three, six and ten years.
"Regular impact assessments are incredibly helpful for understanding how interventions like innovative financing models and other services can help farmers close living income gaps," said Tessa Meulensteen, Senior Program Manager Coffee at IDH.
The study found that:
Farmers in participating cooperatives in Uganda, where median net income from coffee is USD $320 per year, have increased their yields since the program was first launched in the country in 2017. Anecdotal evidence showed that fertilizer usage alone led to an increase of 133 percent above average yields. Farmers found the greatest value in NKG BLOOM's digital tools that allow them to request fertilizer and cash advances to help them better manage cash flow.
Farmers in Honduras logged the highest median net income from coffee among countries surveyed with the median farmer earning USD $2,456/hectare. Farmers in Honduras benefit from high tree density and higher yields compared to other farmers in the program, yet they are unable to achieve a living income on coffee alone. Lack of access to finance is their biggest challenge and NKG now provides a diversified set of loan products, including working capital, access to inputs and funds for renovation.
In Kenya, where farmers generally receive a high percentage of the export price for their coffee, the main barrier to living incomes is farm size, with the average family having only 0.2 hectares of planted coffee. NKG BLOOM extension officers are currently working with cooperative members to address low yields and evaluate options for improving climate resilience.
Farmers in all four countries evaluated are engaged in conservation practices to improve environmental sustainability. In Kenya, Mexico and Honduras, at least 98 percent of the farmers adopted one conservation practice. In Uganda, 74 percent of those surveyed adopted the practices. Adoption of conservation practices is more prevalent among Latin American farmers.
Find a full summary of baseline results here.
The NKG BLOOM program first launched in 2017 in Uganda with IDH, ABN AMRO and NKG teaming up to launch a cutting edge financing bundle, including fertilizer and mobile money advances. In 2019 a larger Facility for up to US$25 million was signed, and extended the risk-sharing beyond NKG, IDH and ABN AMRO, to include USAID, Rabobank and BNP Paribas and extend the program's reach to 10 coffee-producing countries. NKG BLOOM currently serves over 75,000 farmers with a goal of extending the program to a total of 300,000 coffee-farming families across 10 countries by 2030.
Listen here for more on the NKG BLOOM program and IDH's innovative financing model.
https://soundcloud.com/idhtrade/22-farmer-finance-as-a-new-asset-class