Cotton is the most widely used natural fiber in the world, with more than 250 million people across the world depending on cotton cultivation and processing for their livelihoods, including millions of smallholder farmers and their families. Owing to a large number of people employed in the cotton sector, it is one of the world's most important fibers and cash crops.
However, the cotton sector faces several sustainability challenges. Around 99% of the world's cotton farmers across 70 countries are smallholders, who produce 75% of the 25 million metric tons of the global cotton production annually. Cotton covers 3% of the world's cultivated land, yet it accounts for 24% of the global insecticide use. It is also one of the most water intensive crop, with 9,000 liters of water being used to produce 1 kg of cotton.
Other sustainability issues include its impact on soil quality and biodiversity as well as profitability, working conditions, gender, health & safety and child labor. Additionally, cotton supply chains are fragmented, spanning over long geographic and market distances, with limited visibility from retailers into sustainability issues at different points within the supply chain.
The IDH Cotton program plays a key role in addressing these challenges. The program has a goal of improving livelihoods of 3.5 million smallholder and medium cotton farmers by 2020, and to minimize the harmful impact of crop protection practices, promote water stewardship, improve soil health, enhance biodiversity, preserve fiber quality, promote decent work and develop effective farm management systems across India, Pakistan, China, Turkey, Mozambique and Tajikistan.
Better Cotton Innovation Challenge
Market transformation in Cotton
As strategic partner to the Better Cotton Initiative (BCI) since 2009, IDH is achieving sustainable market transformation in the global cotton value chain by creating both supply and demand side momentum for Better Cotton.
On the demand side, IDH is convening frontrunner brands and retailers to commit towards sourcing more Better Cotton each year. In 2018, we reached a record level of Better Cotton uptake of over one million metric tonnes by 93 Retailer and Brand Member, representing 19% of the global cotton market share. On the supply side, to ensure increasing demand for Better Cotton is also met with increasing supply, IDH is leveraging significant private sector funding for Better Cotton production and managing a fund of €12.6 million for the Better Cotton Growth and Innovation Fund (BC GIF) annually and providing strategic investment advice for capacity building of Better Cotton farmers across the world's top cotton producing countries including India, Pakistan and China. In this capacity, IDH is also driving efficiency and continuous improvement of Better Cotton farmer capacity building for achieving greater scale and impact.
In addition, IDH continues to support BCI through its contributions to the Better Cotton Growth and Innovation Fund and works closely with government donors, civil society organisations and other private sector partners to develop and innovative the BCI model further.
Beyond BCI, in Maharashtra (India) and Mozambique, IDH is developing the business case for investing in smallholder cotton farmer livelihoods holistically by convening multi-stakeholder platforms in close collaboration with state government and private sector supply chain partners on rural transformation and development of agri-business.
Building climate resilience in smallholder farmers in Mozambique
A case study on de-risking farmer's livelihood from the impact of climate change in Mozambique through a coordinated approach to provide farmers with diversified income, improved food intake, and training on sustainable agriculture production.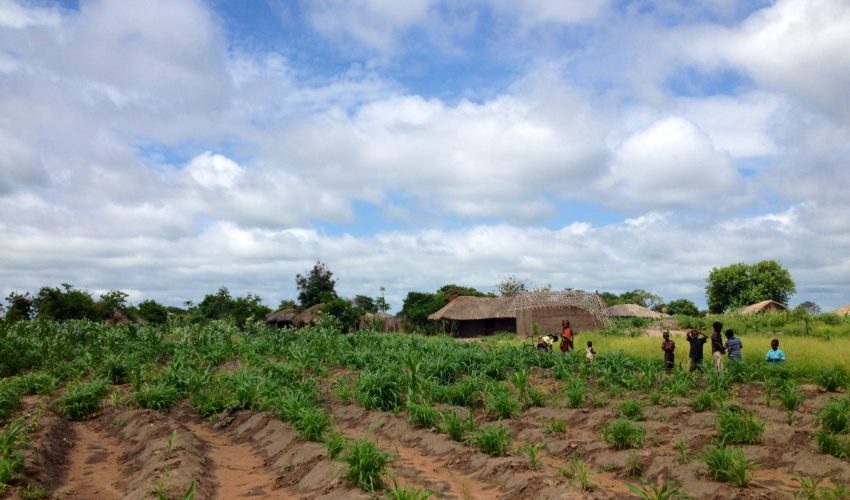 Smallholders in Mozambique are increasingly becoming vulnerable to the effects of anthropogenic climate changes, due to the country's geographic position and predominant dependence upon rain-fed agriculture. Mozambique's agricultural sector accounts for 22% of the national Gross Domestic Product (GDP). An average smallholder cotton farmer that farms 0.8 hectares of cotton produces a 500 kg yield per hectare, from which he is able to earn about 70 USD. The impacts of climate change and extreme weather events like droughts, floods, and cyclones significantly affect their livelihood and food security making them increasingly more susceptible to external shocks.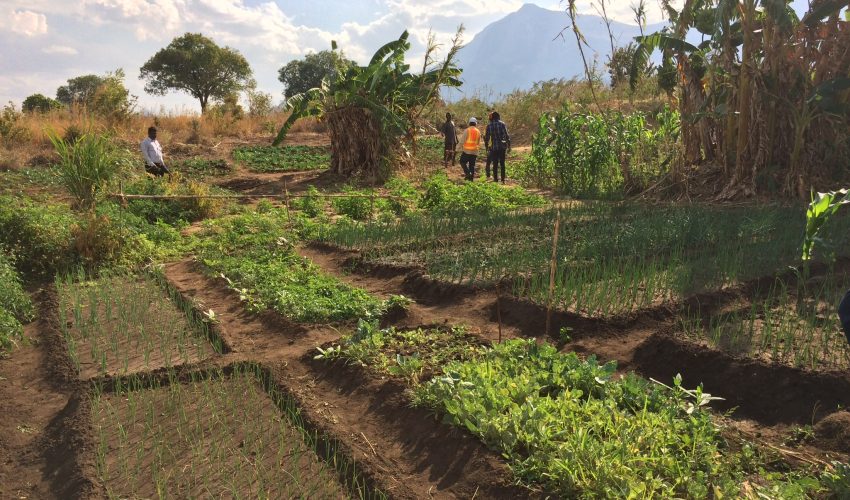 IDH has partnered with four private sector organizations: Olam, San JFS, Plexus, and SANAM, with additional technical support from Action for Food Production (AFPRO) to convene a program providing smallholder farmers in Mozambique with access to inputs, knowledge training on sustainable cotton cultivation, and technology and information for multiple food cropping and animal husbandry. The program is designed to increase farmers' resilience against extreme conditions and poverty by employing a coordinated approach to provide farmers with diversified income, improved food intake, and training on sustainable agriculture production.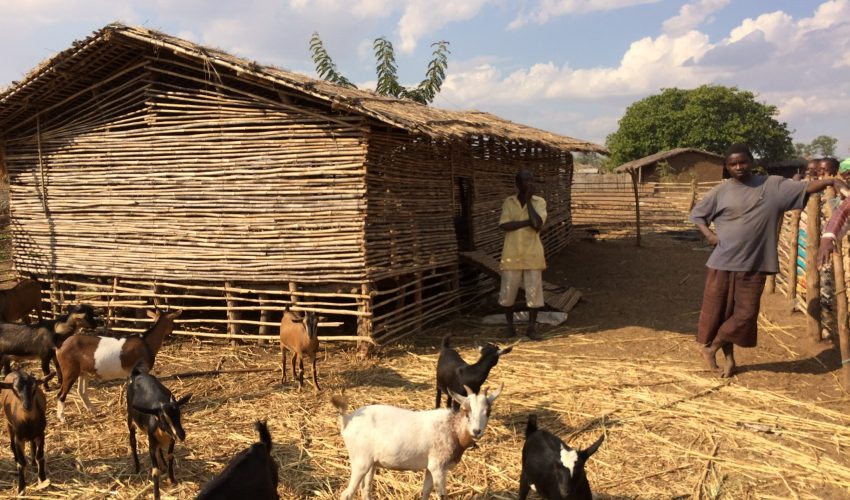 In 2018, the program delivered the implementation of four pilot projects in northern Mozambique. Working across four sites and with different partners has proven to be a very effective way of testing the program's theory of change and understanding the common denominators for maximizing the impact at the farmer and business levels.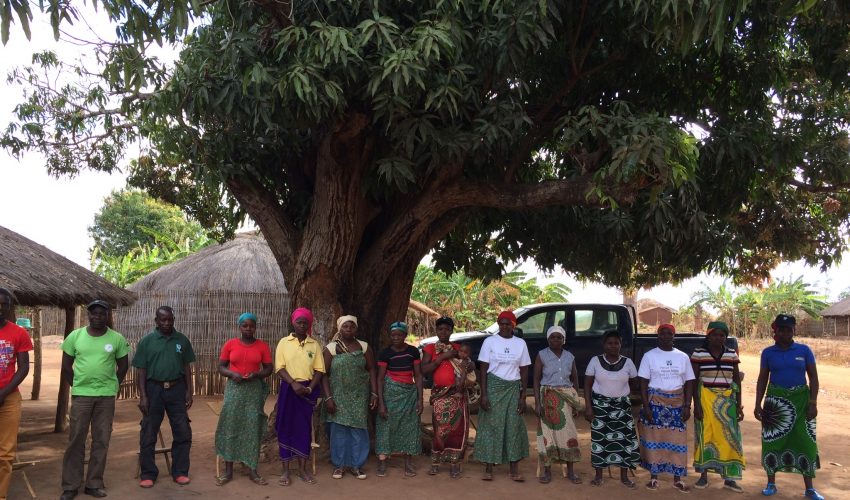 Through the IDH cotton program and the existing collaborations between IDH and the public and private sectors with different sector-specific expertise, this program was developed as an alternative approach to development and inclusive growth. Engaging with national and local stakeholders simultaneously ensure that the pilot solutions can be up-scaled in a well-coordinated and efficient manner.
Private-sector (sustainability) investments in the program (in million euro)

Cumulative target 2020

19.5

Cumulative result 2016-2018

29.3

Volume of sustainably produced cotton (in million metric tons)

Cumulative target 2020

6.6

Cumulative result 2016-2018

11.5

Smallholders, workers and community members trained (in millions)

Cumulative target 2020

3.5

Cumulative result 2016-2018

5.8
For more information contact us