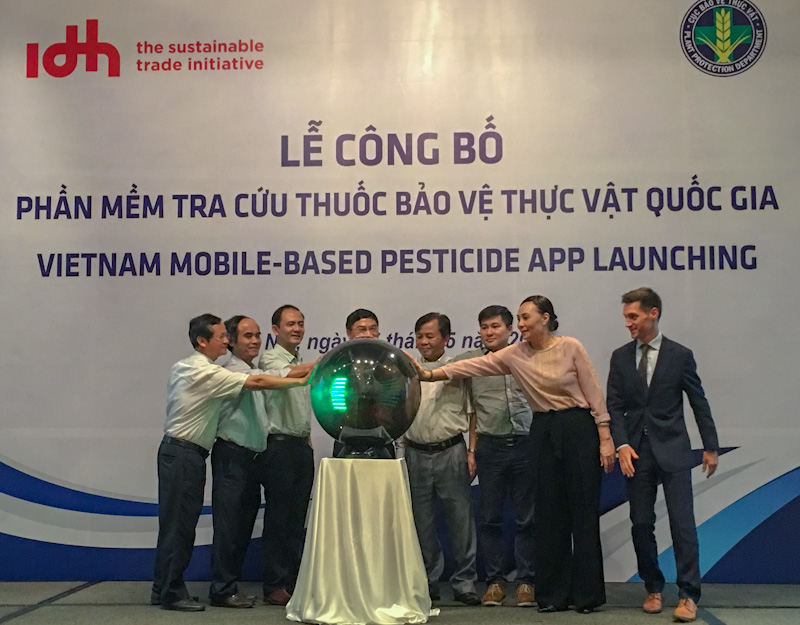 IDH and the Department of Plant Protection (DPP) of Vietnam have launched a national mobile app to help farmers improve their pesticide use. This will increase the value of their products on the international market whilst minimizing potential harm to human health and the environment. The app is a result of extensive public-private collaboration, led by IDH.
The new app, called Thuoc BVTV, will bring a wealth of knowledge directly to the phones of farmers so they can identify the least toxic pest control methods for their crops and typical pests.
Reducing the use of toxic pesticides and offering relevant information about non-chemical pest control alternatives is key to ensuring a sustainable future for Vietnamese agriculture.
Agricultural production is crucial for the Vietnamese economy, meeting the needs of nearly 100 million people and generating a total annual export turnover of over 42 billion USD.
At the same time, unsustainable agricultural practices, especially the excessive use of agrochemicals, have resulted in a failure to meet global market requirements on food safety, posing a major risk for the future of the sector.  In this light, the Ministry of Agriculture and Rural Development in Vietnam has called for a shift from quantity to quality in food production, and to improve the economic value and competitiveness while ensuring farmers gain a more sustainable income. Insufficient access to knowledge and information on agrochemical use has been one of the bottlenecks to achieving this.
To address this challenge, IDH and DPP (a department of the Ministry of Agriculture and Rural Development) held extensive consultations with farmers and other stakeholders to develop a user-friendly mobile app that will improve access to knowledge. Thuoc BVTV will allow farmers to easily identify the appropriate pesticide for crops such as coffee, tea and pepper and to learn how to use it correctly.
The app and database will be officially managed and regularly updated by DPP and will be improved continuously based on farmers' feedback. Nguyen Quy Duong, Deputy Director of the DPP, said:
"The app is a typical example of public-private collaboration and after this launching event, we will use different channels to ensure the app will be introduced to as many farmers as possible."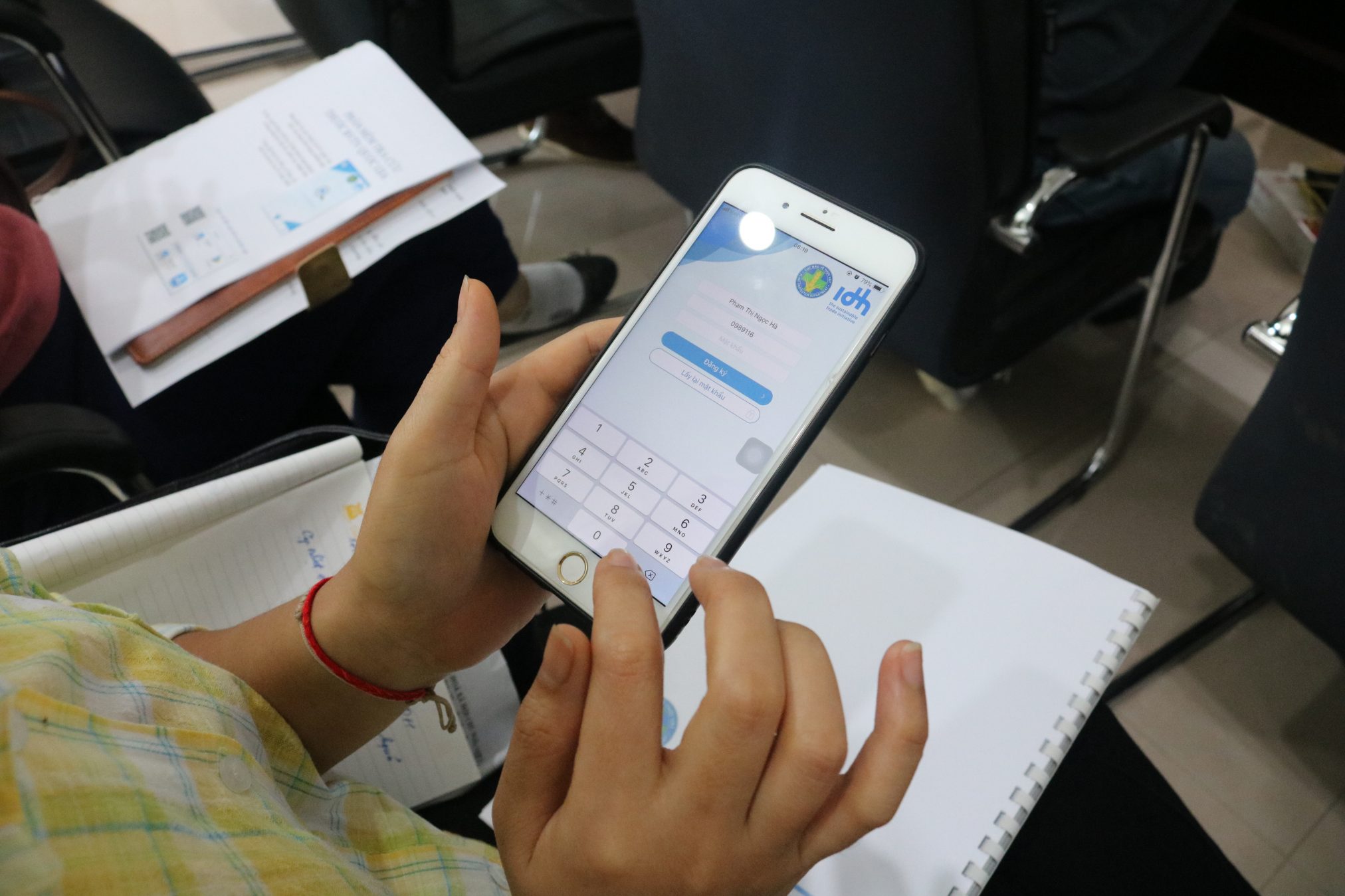 After the launch, IDH and DPP will organize trainings on how to use the app to staff from relevant government agencies, associations, and companies as the trainers for farmers.
According to Nga-Son La from the DPP:
"This is a very useful and valuable apps for us and especially the farmers. I think the farmers will respond positively to the safe and responsible use of pesticides. After this launch, we will train the farmers on how to use the app".
Nguyen Tien Dung Director of Sustainable Agriculture at Simexco, said:
"I have downloaded the app and I see that it is helpful to farmers. We are going to introduce this app to our 6,000 pepper and coffee farmers soon."
Laurent Bossolasco, Manager of Sustainable Management Services at ACOM Asia said:
"Our teams in Lam Dong and Dak Lak provinces are already users of the Thuoc BVTV app, which is a very complete database for us at ACOM SMS, who are stepping in the agro-input business with our Crop Doctor initiative together with IDH."
Huynh Tien Dung, Vietnam Country Director at IDH, said:
"This app is a result of IDH's numerous collaboration efforts with public and private sector to address issue of excessive and improper use of pesticides in Vietnam and to promote the sustainable production and trade of Vietnamese key agricultural commodities. We believe that improved control of pesticides will surely help to improve the competitiveness and value of Vietnamese agricultural products on the international market."
The app was launched in Hanoi on 17 May 2019 in the presence of key representatives from both public and private sectors, business associations, international organizations, media and farmers.
It is available to download on Google and Apple stores.
Find out more about IDH's work in Vietnam