Scaling up sustainable juice supply chains in Sierra Leone
Mango and coconut farmers in Sierra Leone will receive training and support to improve their performance, and ultimately their profitability and livelihoods. A new project, Juice Worth the Squeeze will engage 7,000 farmers by end-2020.
Sierra Agra Inc., based outside of Freetown, Sierra Leone, is the country's only juice processing company. Sourcing organic mangoes from a network of over 3,500 smallholder farmers, Sierra Agra exports organic juices and concentrates to the global market. In partnership with Sierra Agra, Woord en Daad and FairMatch Support (FMS), IDH The Sustainable Trade Initiative launched a project – Juice Worth the Squeeze – to improve the profitability and livelihoods of 7,000 smallholder mango and coconut farmers by end-2020 through scaling Sierra Agra's smallholder farmer engagement.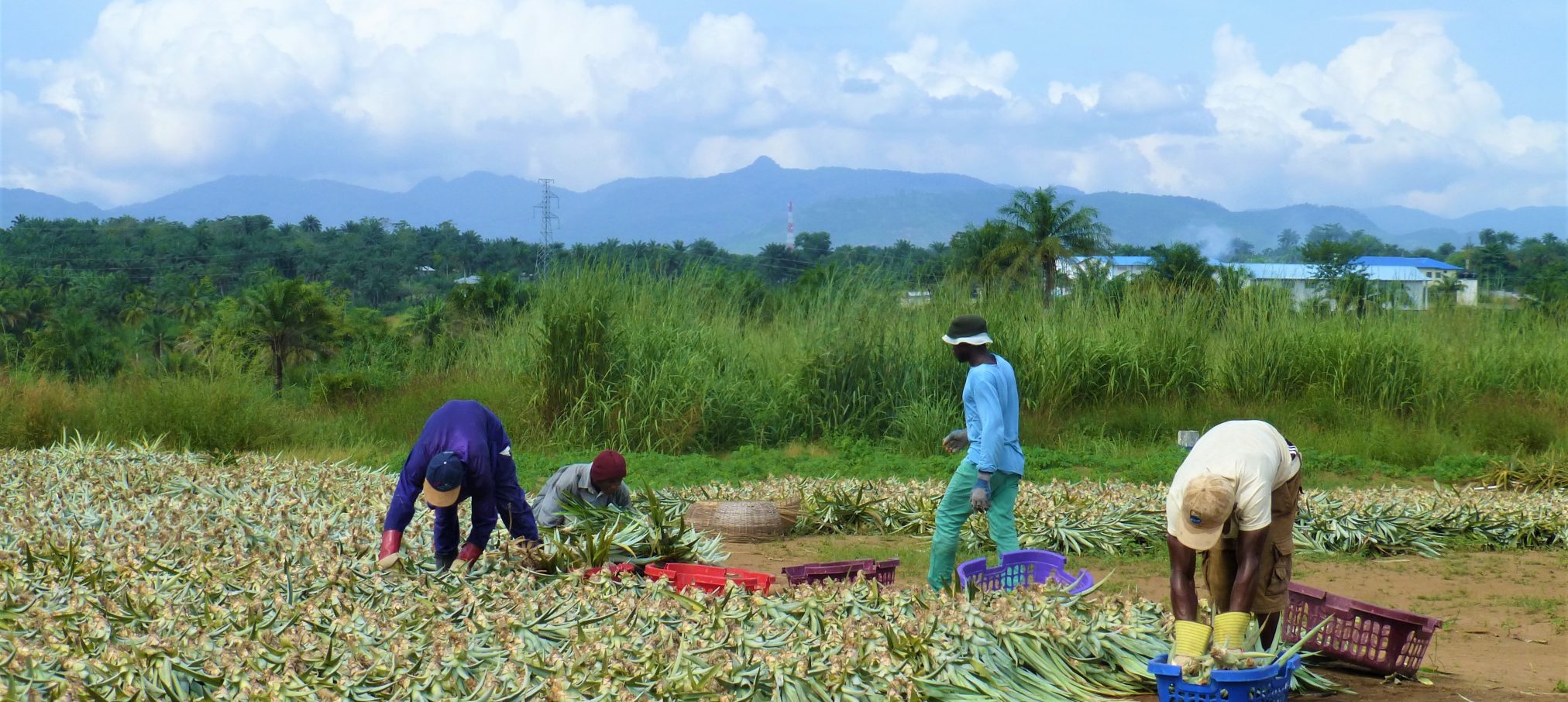 Through Juice worth the Squeeze, participating organizations aim to do this through training and knowledge transfer on good agricultural practices (tree maintenance, composting, land clearing, mulching, and early ripening techniques to extend production season), supplying good quality inputs (seeds, organic fertilizer, and irrigation solutions), and enabling farmers to meet commercial market requirements (G.GAP, social and organic certification).
From Wade Watson, co-founder of Sierra Agra: "Working with IDH, we are more than excited to grow our farmer network and improve the lives of many through creating this important supply chain from farm to collection point to factory. We are the only company in Sierra Leone, West Africa, currently exporting juice and juice concentrates to the EU".
IDH will also support the project through conducting a Service Delivery Model (SDM) analysis – a detailed quantitative analysis of Sierra Agra's service delivery and sourcing structures, to optimize the structure of the smallholder engagement and ensure that there is a clear business case for both the smallholder farmers and Sierra Agra.
Sierra Agra sources from a supply base which is entirely organic, and 90% of which is comprised of women farmers. In Sierra Agra's 70 days of production in 2018, the company purchased 2,072 metric tons from its farmer network, producing over 700 metric tons of organic mango juice concentrate. Sierra Agra has a contract with each farmer and maintains a farmer correspondence database and an internal quality control system. A large proportion of these smallholder farmers have undergone organic audits by Control Union; organic certification will enable access to higher market prices.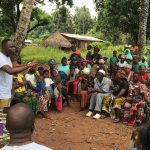 Sierra Agra's processing facilities were acquired from Africa Felix Juice (AFJ) in 2016, post Sierra Leone's Ebola crisis of 2014-15. The Ebola crisis forced AFJ to downscale operations, risking the livelihoods of many of its employees and smallholder farmers; Sierra Agra's acquisition of AFJ is a lifeline to these communities and sets the stage for a signification contribution to the region's future economic development.
Sierra Aga have also recently joined IDH's Sustainable Juice Covenant (SJC), under which member companies commit to a target of 100% sustainable sourcing by 2030, sustainably sourced defined as meeting the requirements of benchmarked social and environmental compliance standards at the farm and processing levels of the supply chain. Current members of the SJC include some of Europe's largest juice traders, processors and bottlers; the volume of juice sourced under the SJC in 2017 represents 40% of total European juice consumption. Sierra Agra will be the first African juice processing company to join the Sustainable Juice Covenant.