Times that ministers from emerging economies came to visit Europe to ask for money are long gone. This week, the Colombian Minister of Agriculture and Rural Development Juan Guillermo Zuluaga is visiting the Netherlands to talk business. Or more precise, to discuss opportunities for sustainable agricultural development in the post-conflict era in Colombia. The Minister met with IDH, The Sustainable Trade Initiative, that has a proven track record in bringing governments, companies and financiers together to jointly orchestrate sustainable economic growth in tropical forested countries such as Brazil, Colombia, Indonesia, Liberia and Vietnam.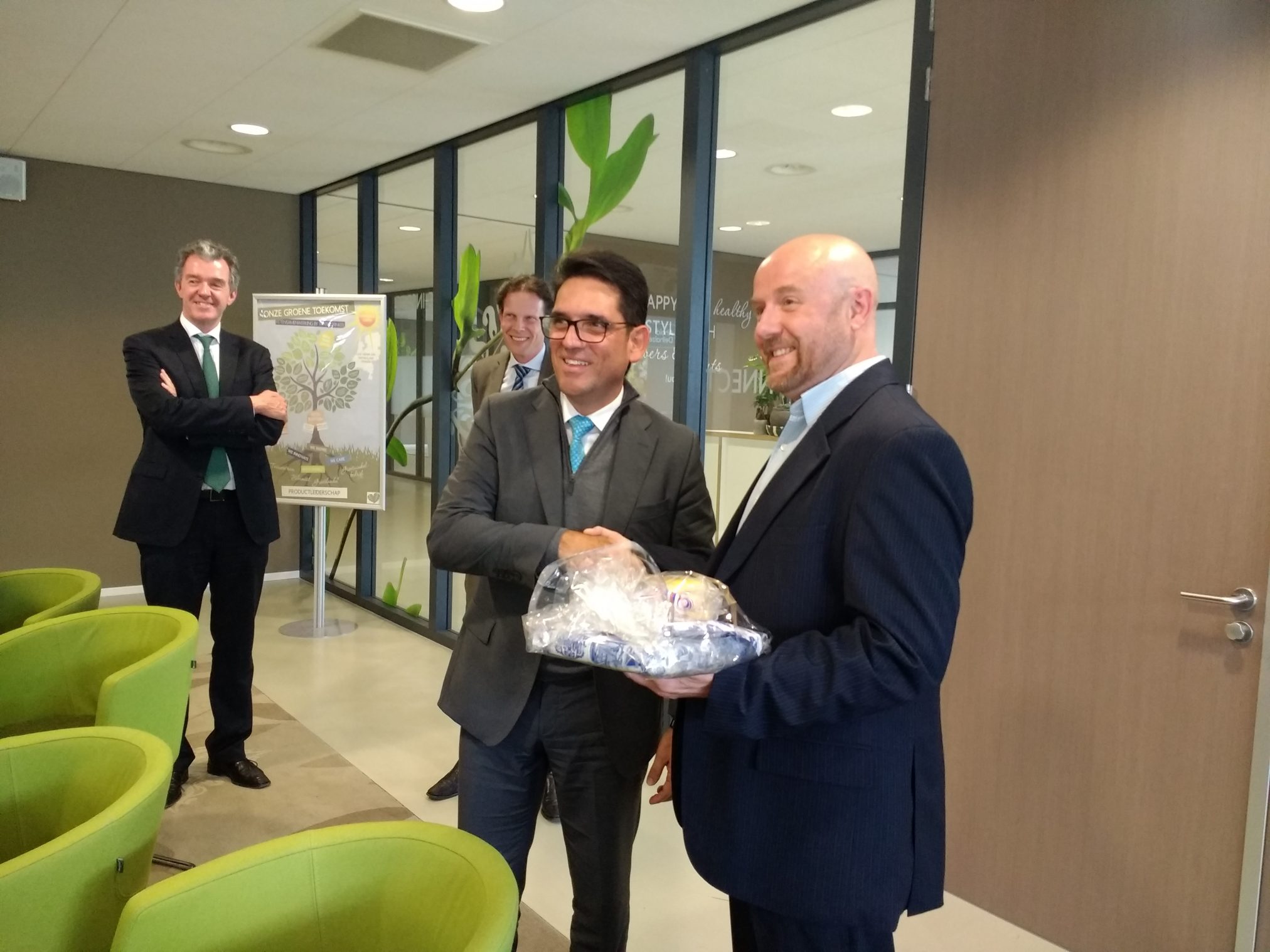 'For a prosperous future of Colombia, economic development of rural areas is vital, but we must do that in a sustainably way, that protects our forests and provides our people with decent incomes. The government cannot do that alone. It requires precompetitive cooperation of companies, governments and CSOs to drive sustainable change.' According to the Minister, the Netherlands has a tradition in organizing precompetitive cooperation. And especially IDH is seen as an important partner, as they have ample experience in building effective partnerships to boost sustainable economic growth. Moreover, IDH runs programs on sustainable coffee, flowers, fruits and vegetables in Colombia and is co-developing the New Vision for Agriculture for Colombia, together with the World Economic Forum.
IDH is also facilitating discussions with Dutch companies. Minister Zuluaga: 'Working together with Dutch business can benefit both countries and support our respective economies.' Colombia is the 3rd export market for the Netherlands in Latin America. Bilateral trade between Colombia and the Netherlands exceeded a volume of 1,5 billion euro in 2016. Colombia is a fast-emerging producer of fine flavor cocoa and fresh fruits and vegetables, flowers and coffee. 'Especially Hass avocados, mangoes and cocoa would present direct opportunities for the Netherlands', the Minister stated. Currently Dutch companies invest over 366 million euro in Colombia. After the peace agreement, these investments are expected to grow rapidly.
New Vision for Agriculture
Since early 2018, IDH builds the secretariat for the New Vision of Agriculture (NVA) in Colombia. Through market-based approaches with companies and others in multiple sectors, the NVA aims to achieve 20% sustainable economic growth per decade in Colombia. This will lead to environmental friendly agricultural production, improved food security in rural areas and economic opportunities for local populations, and Colombian and international companies. At the same time, Colombia's unique natural resources – such as rainforests – will be protected. By combining sustainable agro-commodity and food crop production with social development and inclusion and forest protection, Colombia will embark on a truly sustainable development journey.
Ted van der Put (IDH): 'We will organize collaboration with companies, the Colombian governments and institutions like the Tropical Forest Alliance and the Food and Land Use Coalition in Colombia, and help to connect Colombian sustainable production to international markets. Because Dutch businesses are often frontrunners in sustainable trade, the Netherlands is a good place to start.'
Minister Zuluaga: 'The Netherlands is the gateway to Europe and one of the main foreign investors in Colombia focusing on water and waste management and agriculture, therefore the NVA is more than welcome and the Netherlands a solid partner.'