As we close off 2018 and prepare ourselves for winter holidays, we reflect on the past year. What did we learn? Where did we succeed, sometimes beyond expectations? And what can we do better? We asked a selection of IDH colleagues working on promising programs, to reflect on what made 2018 a successful year for them, and how 2019 can be an even better year for sustainability. They've shared some insightful reflections to take with us under the Christmas tree.
Developing the Industrial Cassava Value Chain
Looking back on 2018 there were so many highlights it's hard to pick one. One of the programs that I'm really proud of though, and that is a good example of Collaborative Transformation, is the Industrial Cassava Program. Cassava is a root that has great potential as a food security crop, however it's considered of low value due to its short shelf-live, typically deteriorating within 24 to 48 hours after harvesting. With the Industrial Cassava Program we aim to demonstrate that cassava processing in Africa, with smallholder inclusion, is sustainable and can cut post-harvest losses in half, so smallholder farmer income can increase tremendously. The extra power of this initiative is the value creation that it generates by processing the cassava in Africa. This leads to more business opportunities, higher export value, development of technology and knowledge and cuts post-harvest losses.
Before the program was launched we reflected on the key challenges holding down cassava roots value chain development. What we saw is that for example food loss due to poor transportation infrastructure and delays occurs. Another challenge is the poor exchange of information between processors and farmers, leading to either surplus production or waste.
So, to address these problems we've started to build a strong network of partners ranging from local producers to regulators and financiers. Supported by the Rockefeller Foundation, who made available a grant of 2 million USD, we are now co-funding projects predominantly in Nigeria connecting production of groups of farmers with multiple processors. And we provide services to farmers to increase their productivity and market assurance. For 2019 we are planning to scale up this program and expand to other African countries. By improving the value chain we're able to impact and increase livelihoods of millions of rural lives and really make a significant change in how international trade is organized.
Read the 2018 highlight on the cassava program or listen to the podcast.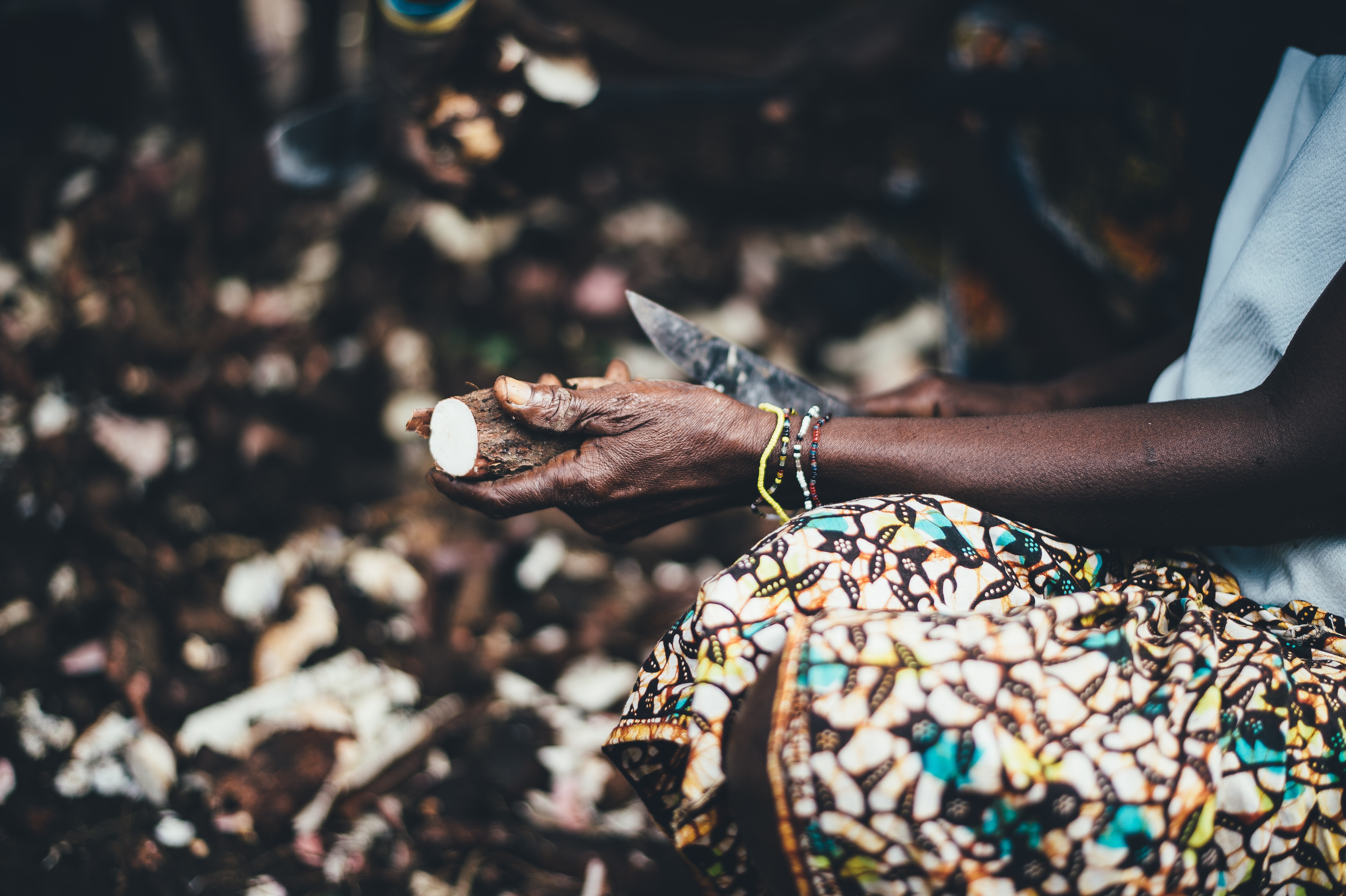 © Annie Spratt
Working towards the payment of Living Wages
To get insight into why paying a living wage is good for both workers and business, we outline in a series of detailed project cases the ins and outs of our approaches towards the payment of living wage. The series address the challenge of compromised worker safety and insufficient pay, and the benchmarks for cost of living which enable actors to "speak the same language". IDH supports different approaches to work towards the payment of living wages in different sectors, and in producing and sharing learnings on how companies and the private sector can effectively approach this often complex issue with all its partners. Curious how we work to create room for the payment of living wages to workers? Read about the case studies we've published about living wage.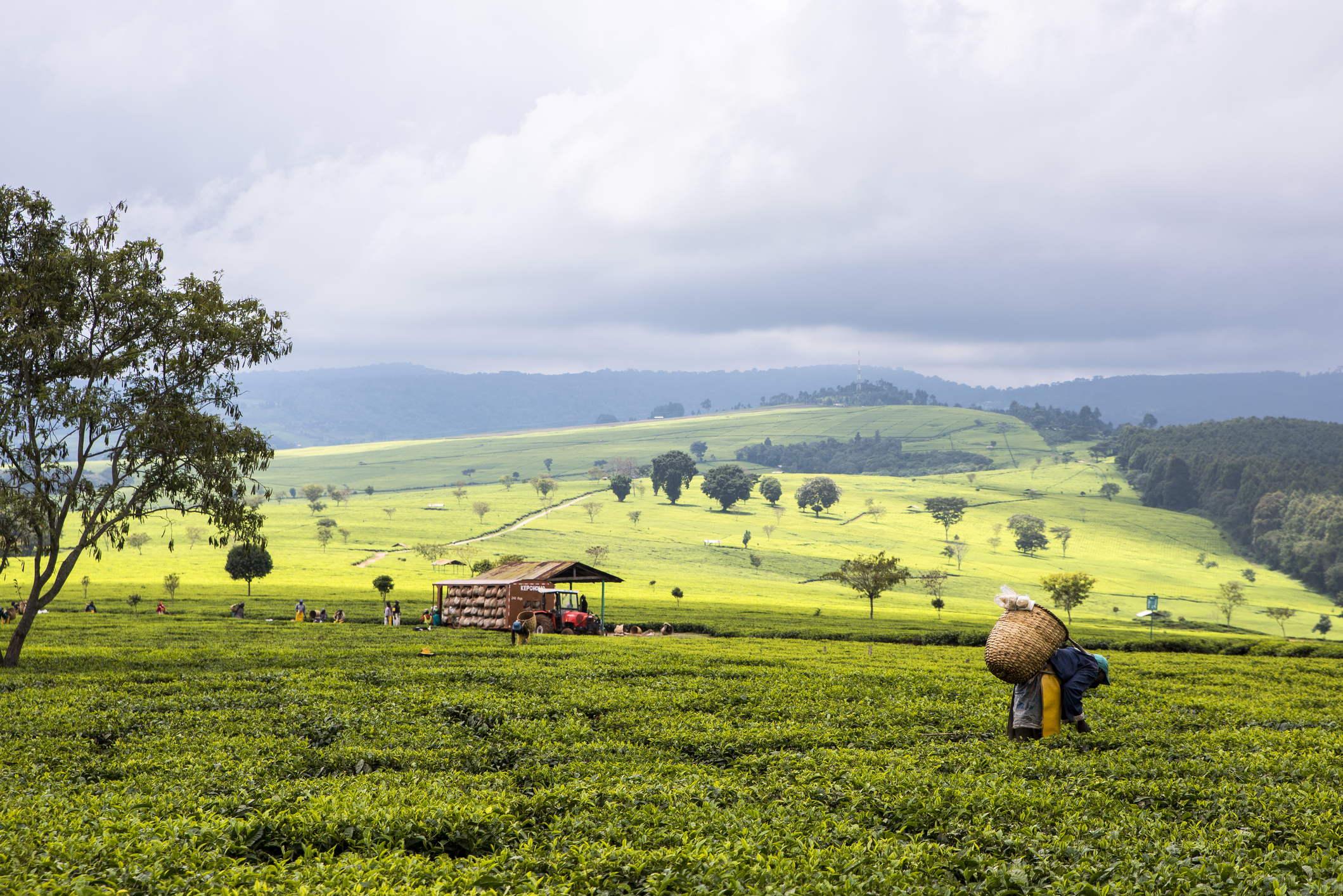 © Jens Photos (Jens Photos (Photographer)
Applying a gender lens to the work we do in value chains
Over 2018, throughout IDH, we have optimized our standard operating procedures to integrate gender in all project-related documentation and procedures, from project templates to result measurements. Gender awareness sessions are held with our program teams and we have published a gender database with documents related to integrating gender in all our programs. Through this, we are able to address gender considerations better in our field-level projects with workers and smallholder farmers. We have recently published some highlights of our gender-focused projects and launched two new developments that will help us to work towards gender equality. You can read about it here or listen to our latest podcast on applying a gender approach in the flower sector in Ethiopia.

Farmfit, a game changing private-public initiative set to break the cycle of rural agricultural poverty
2018 was a really successful year, with the launch of Farmfit, and it's a pleasure to reflect on its success and the exciting things coming in 2019.
Local value chains and food crops
One of the first moments this year that really gave me confidence was when the UK Department for International Development (DFID) said they were interested to team up in our approach to develop smallholder value chains. At the time, we were mostly working with large multinationals, companies sourcing cash crops, like cocoa and coffee. Partnering with DFID was an opportunity to move beyond our immediate network and apply the Farmfit methodology to food crops for local value chains. And with this growth, of course, the potential to create larger impact for smallholder livelihoods. A good example of this, is the work we did with Dangote, the largest manufacturing conglomerate in West Africa. We helped them think about how to extend their rice sourcing operation to include smallholder farmers- in a way that is both profitable for their company and the smallholder farmers.
Corporates overhauling their smallholder sourcing strategy
Another great example, is that we see multinational corporations totally rethinking their smallholder sourcing strategy after using the Farmfit methodology. For example, the Neumann Kaffee Gruppe is extending their sustainable sourcing strategy beyond the initial pilot country of Uganda, to as many as 10 other coffee producing countries. The insights they gathered from our initial pilot have enabled them to understand how to profitably provide short, medium and long-term financing to smallholders. This enables smallholders to purchase inputs, seedlings and equipment, as well as give them access to cash in times of need, reducing farmers' dependence on money-lenders.
Smallholder farmers as clients
We also see that one of our core mantras is being owned by our partners. Treat smallholder farmers as client.' In our 2017 insight report, we found that businesses engaging with smallholder farmers as clients were more profitable and had more profitable farmers. What this means practically, is that companies that include the unmet needs of farmers into their core business are often more successful businesses. An exciting example of this, is a project underway with Sucafina. Using the IDH Farmfit methodology they were able to get a better understanding of the risks and opportunities of deepening their engagement with smallholders in Uganda. With that insight they are looking at their overall smallholder engagement strategy and how they can innovate using a.o digital. Stay tuned in 2019 to hear more about this exciting project.
Impact of integrating AgTech and FinTech
And lastly, in 2018, we got a better understanding of the role and possibilities for technology in providing efficient and effective services to smallholders. In 2019, we plan to offer more tailored support to our partners interested in tailoring AgTech and FinTech into their value chains. We also recruited Jayadeep Akkireddy to lead this work. Jay brings to IDH extensive experience in smallholder value chain development. He previously worked for the World Food Program in Zambia where they set up platform for farmers to share goods. He also has experience with vanilla processing and export and food processing in Haiti. Get in touch with Jay if you're interested in integrating tech solutions into your smallholder engagement operations.
In 2019 expect tools, insights and scale!
I'm really excited for 2019. We have plans to set up an open source benchmarking database and portal for businesses that engage with smallholder farmers. These tools will enable anyone to gain access to insights on the factors that make smallholder business models more effective, efficient and sustainable. The portal will contain data on the over 50 models of inclusive smallholder engagements that we have already analyzed and will continue to grow with new geographies and food crops. This should make the data we offer truly relevant to anyone wanting to work sustainably with smallholder farmers. Also, keep on the lookout for our second insights report, which we will combine with a learning event in the second half of next year. All combined, 2019 should be another exciting year for IDH Farmfit, and businesses that are keen to invest in smallholder inclusive agribusiness.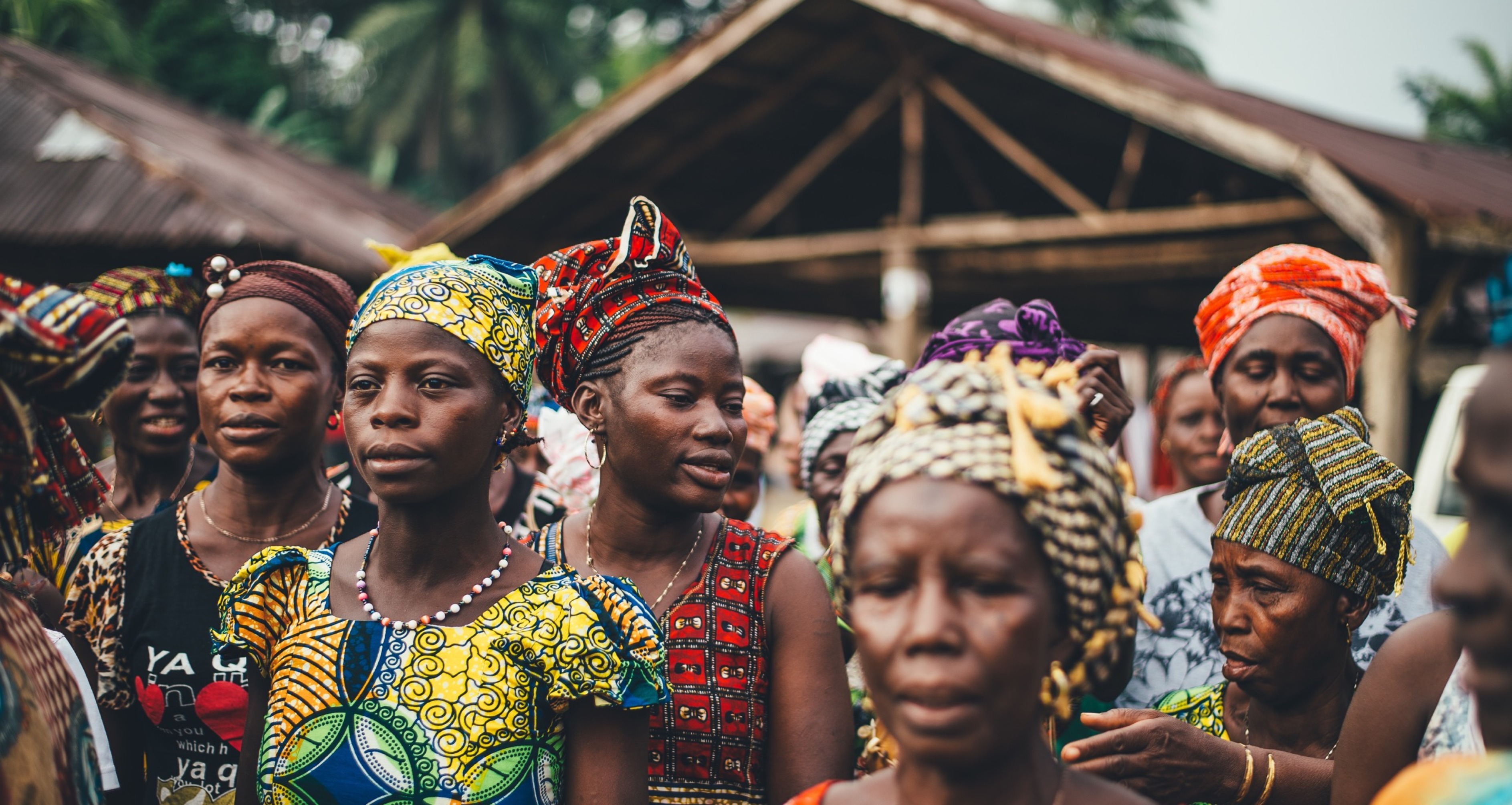 The landscapes approach: VSAs – a new trading mechanism
The most memorable landscape program experience in 2018:
It was only a few years ago that we embarked on our journey to support landscapes, across the globe, in their ambition for sustainable and inclusive green growth. Since then many things have happened at global, national and landscape level. We adopted our Produce, Protect and Include approach: investing in sustainable production in return for sustainable natural resource management and sustainable development at large. This was a big promise, but would it become real?
In 2018 I have seen so many examples of real change that I feel we have turned the page from concept to practice:
Over the past years we have supported governments around the world to have new policies and legislation, and this year there were many examples of those being enforced and challenge business as usual, in favor of communities, farmers and the environment;
We always envisioned that we need new 'deals' between government, communities, farmers, companies, CSOs and other stakeholders. We call these new deals Compacts. They spell out timebound targets, governance, monitoring, roles&responsibilities and finance. This year compacts have been forged around the world: rallying partners behind a shared vision on how to sustainably develop the area they call home;
In partnership with our farmer and private sector partners we turn these compacts into real benefits. Intensifying production, restoring natural areas, managing peat and water resources sustainably, scaling agroforestry systems;
In partnership with our partners from landscape all across the supply chain to end-markets we have developed a new trading mechanism: Verified Sourcing Areas (VSAs). This mechanism will link landscapes to markets, with clear incentives to farmers and governments. Only such will we transform the bulk of production and prevent niche market production.
There are many things that still need to be done, we are nowhere were we want to be. But, 2018 did give us a hint of what the future can be, and that future is shaping up to be inspirational and based on true partnership. Read about our first VSA launch in Mato Grosso, more to come in 2019! Or listen to our podcast explaining what a VSA is.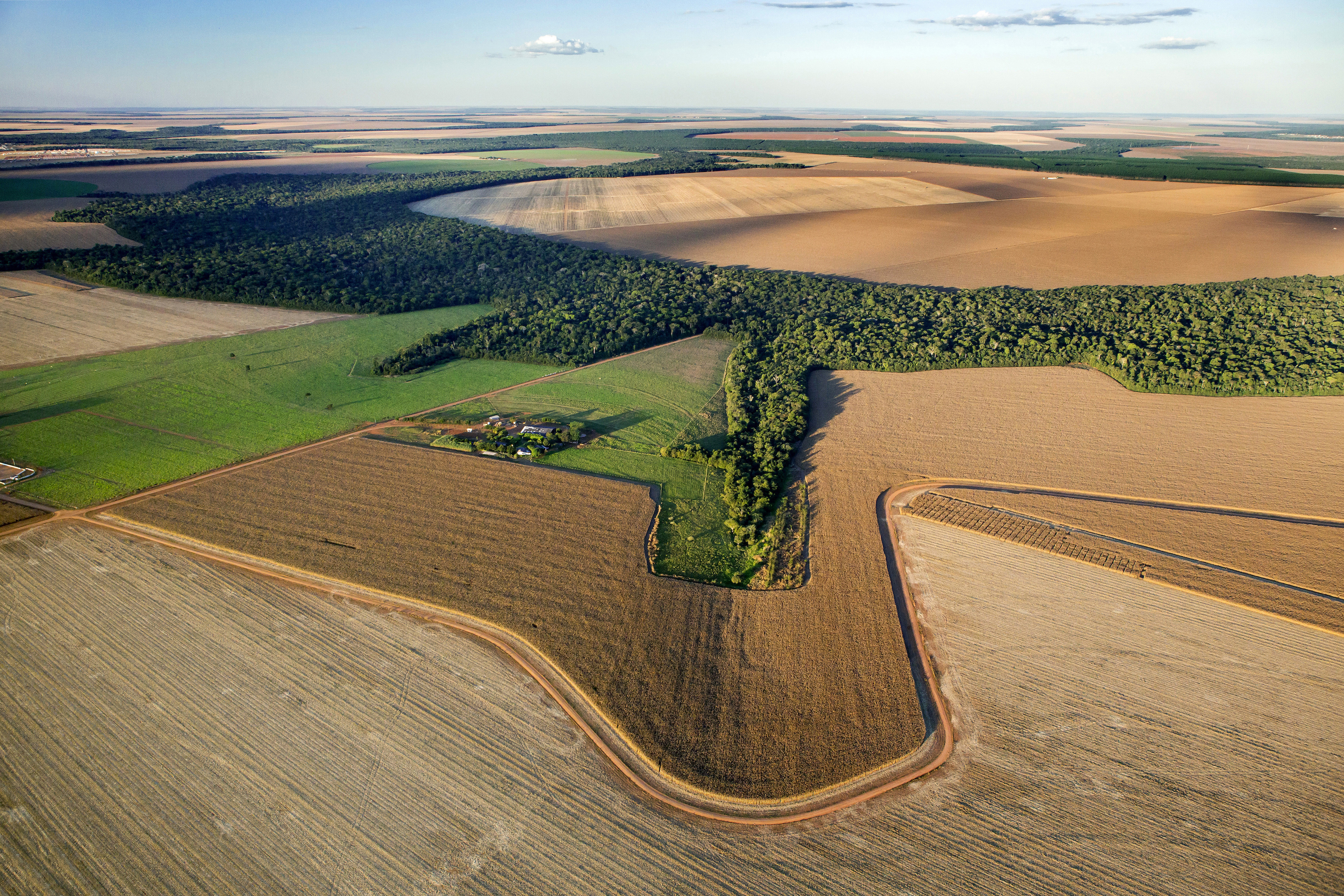 © Rui Rezende