Workers and smallholders should be able to afford a decent standard of living for themselves and their families
With 15 companies, sustainability standards and certifications we started the Roadmap on Living Wages, with the aim to strengthen international alignment and ensure the adoption of an uniform approach regarding living wages. Find our more about the Roadmap
IDH can support you:
by creating alignment and giving guidance on how to measure the gap
with testing and designing specific strategies to close the gap
through connecting, sharing and spreading the knowledge gained
by facilitating sector commitments and partner with individual companies
IDH supports companies in taking effective action to close the living wage and living income gap in their supply chains. We co-design and co-fund projects, innovate and develop tools to help partners close the gap (e.g. the Salary Matrix and the Sustainable Procurement Kit), and we research best practices at the producer, trader, buyer and retailer level that contribute to living wages and living incomes. We share key insights with our partners on how to make value chains more efficient and effective to close the living wage/income gap.
To drive progress towards living wages and living incomes, IDH also brings together private and public sector, NGOs and other relevant stakeholders to create a common vision, implement projects, increase leverage and to continuously learn to catalyze sustainable transformations within the entire supply chain.
To know more, get in touch with Carla Romeu Dalmau.
To overcome this century's challenges, we need structural change that puts living wage and living income at the core.
IDH Tools
What is the difference between workers' current and living wage?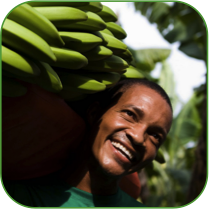 Calculate the wage gaps at field level with our Salary Matrix. This Matrix allows suppliers to assess how the salaries (plus the in-kind benefits) they provide to their workers compare to the living wage benchmark.
Get transparency about the impact of your procurement on living wage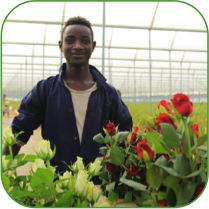 Gain insights into buying practices and living wage contributions with the Sustainable Procurement Kit. Companies can use the Kit to assess the degree to which the price paid for a particular product enables the payment of a living wage at the supplier level.
IDH Insights
Read our brief on living wage essentials


Our new brief on addressing inequality and reducing poverty will help you get started on living wage essentials. It provides an overview of the past developments, what is a living wage and why it is important to work towards closing the living wage gap.
International conference on living wage and living income in global agri-food supply chains: The 'Only Way is Up!'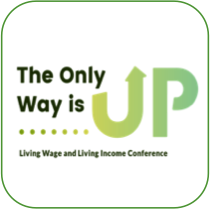 At the conference, on the 6th of November in Rotterdam, we have announced the first country-wide commitment from retailers to close the living wage gap in the banana supply chain.
For more information about the approach we take, our intervention logic and where we stand towards impact, see the KPMG midterm evaluation report on our contribution to public good impact at scale.
Contact us to learn more
Living Wage and Living Income Strategy Leads