As a large agrarian country and one of the production powerhouses of the world, India is faced with an immediate challenge – sustainability.
Today, agriculture in India is affected by various challenges – soil health is degrading, water resources are depleting and becoming increasingly contaminated by overuse of agrochemicals, and farmer livelihoods are severely and adversely impacted by climate change resulting in diminishing returns. On the manufacturing side, gender inequality, child labor and poor working conditions continue to be some of the major challenges that the country is facing.
Specific sustainability issues in these sectors require a strategic and inclusive approach from front-runner players in the sector, including advocacy and dialogue with government, input and technology suppliers and local supply chain players supported by international market actors. Businesses today recognize the impact that sustainable sourcing can have on their bottom lines. Transparency, traceability and ethical practices are becoming integral to business processes and IDH is engaging with different actors to design fit-for-purpose solutions to address sustainability challenges across commodities globally.
Please see our brochure which captures the initiatives IDH has convened in India and gives you an insight into how we work and some of our achievements.
As a part of its ongoing engagement, IDH in India will continue to work towards creating an impact and bring in sustainable transformations across supply chains through program management, advisory services and investment services in agriculture, manufacturing and landscape programs.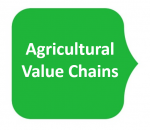 Agriculture will continue to be the backbone of Indian economy, and hence a key area of intervention for IDH in India. IDH works in agricultural value chains across commodities with a focus on smallholder inclusion, innovative governance, gender empowerment and disruptive technology to drive sustainability in the sector.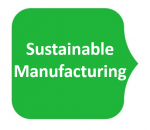 IDH in India is working in the apparel sector in the country promoting  safe working environment for the workers in the sector. Using this as foundation, IDH will work with local factories and supply chain actors to promote sustainable manufacturing in India by working towards better working conditions, living wages and innovative finance.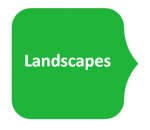 Leveraging IDH global experience and positioning as a convener in landscapes, IDH in India looks to implement landscape approaches in India, with a focus on water quality and quantity, restoration of soil health and establishing verified sourcing areas.
Jasmer Dhingra

Program Manager, Maharashtra

Shalini Raghav

Program Officer Cotton

Mrinalini Prasad

Assistant Manager - Communication

Vishal Gupta

Manager Finance

Rohinton Kurus Babaycon

Local Tea Coordinator

Sarobindo Malhotra

Country Manager LABS India

Karanpreet Singh Bedi

Assistant Manager - FFC & Helpline (LABS)

Abhishek Singh

Factory Coordinator LABS

Proggnya Roy

Program Support Officer

Ankith Hegde

Assistant Manager, LABS India

Neha Simlai

Program Manager – Palm India

Dipendra Singh

FFC & Helpline Officer – LABS

Bedanga Bordoloi

Program Manager Tea, India

Saurabh Sinha

Program Manager – F&I

Vishnu Reddy

Manager - Farmfit Business Support

Program Manager, Digitalization for Agriculture

Sneha Maheshwari

Program Officer – Palm Oil
2nd Floor Vatika Triangle, Sushant Lok-Phase 1, M.G. Road
122002 Gurgaon, India
+ 91 (0) 124 4049290